Steel Containers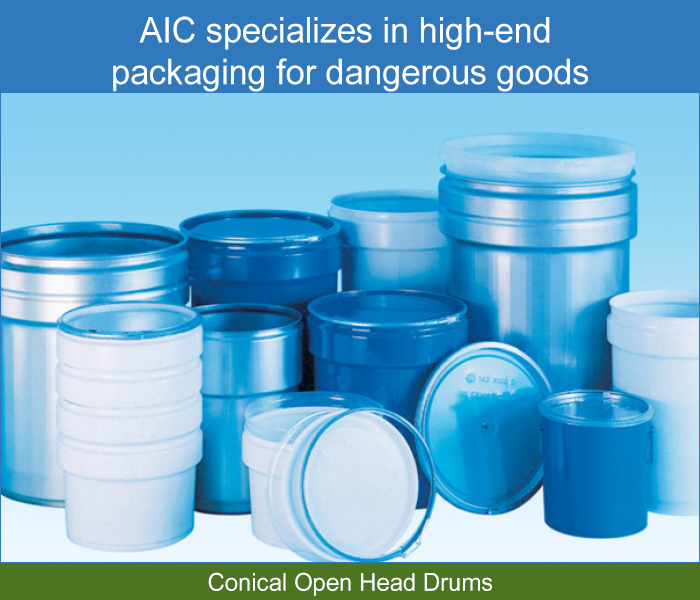 Mūller's conical drums are ideal for oxygen sensitive products.
Excellent Sealing Properties
DMF-Registrations / FDA Approved
UN Approved
Available in mild steel, galvanized and stainless steel
For liquid or solid dangerous goods
From 15 liters to 216.5 liters
AIC provides a complete line of conical drums made according to international UN standards. Drums are highly resilient and made to resistant climate changes. Ideally suited for storage and transportation of liquids and hazardous materials in various modes of transport.
Learn more about our Steel Containers