CurTec Open-Head Containers
CurTec UV-Safe Screw Lid Drums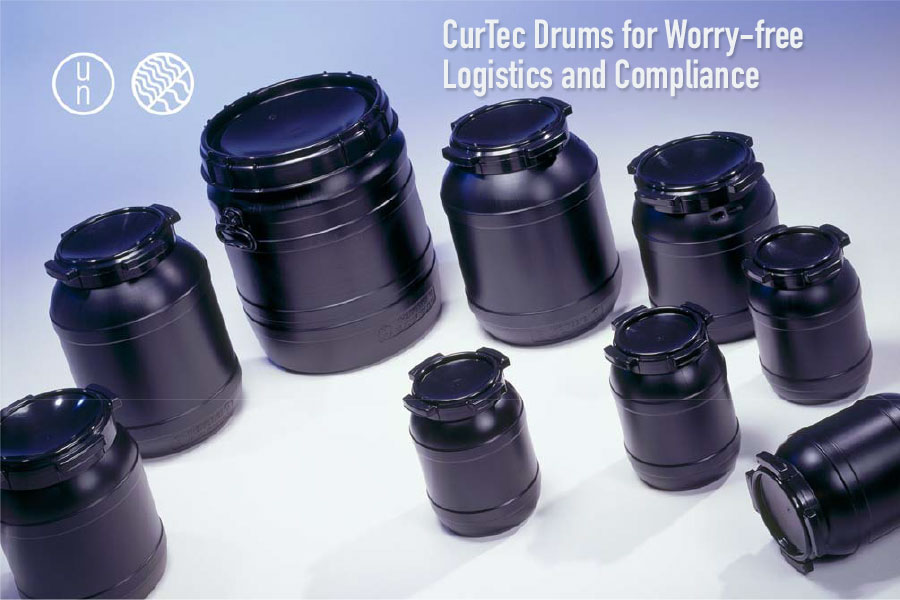 CurTec Plastic UV Safe Screw Lid Drums are Perfect for Cannabinoids Storage and Shipment
GMP Certified High Quality Cannabis Packaging Offers Superior CBD Product Protection
Maximizing yields and potency are important for cannabinoids businesses to succeed. Properly storing and shipping cannabis keeps it potent, clean and compliant.  That's why farmers and processors are investing in CurTec's airtight, sanitary drums for maintaining highest quality products.
From Farm To Processing, CurTec Airtight Closure Drums Maintain CBD Product Purity
CurTec GMP certified products are manufactured to pharma industry standards including food safety, moisture vapor, UV light and pharma grade plastics. CurTec's robust plastic drums and pails are easy to close and open. They protect from any form of tampering, and offer superior protection against impact throughout the supply chain.
CurTec Drums Prevent Permeation of Odors
Here's an overview of some of the CurTec products. For a list of the entire product line,
please contact Rob O'Connor at 973-917-3331 or email him at

[email protected]
General information
All black kegs offer complete protection against UV-light within the 200-400 nm range
All kegs are made of food grade material
All kegs are air and watertight
All kegs can be made tamper evident with application of Compact seal (7800)Maximum filling temperature is 175°F
Contents must have cooled to 85°F before kegs can be closed and stacked"
Ask Our CBD Packaging Specialist for more information and a FREE Sample
Contact Rob O'Connor at 973-917-3331 or email him at [email protected]
Learn more about our CurTec Open-Head Containers