Stainless Steel Drums
Hemp Storage and Shipping Stainless Steel Containers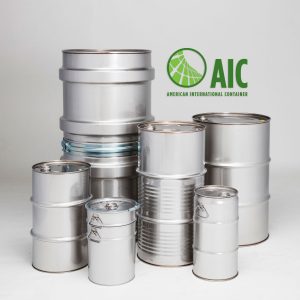 AIC Stainless Steel Drums are the most cost-effective container for hemp storage and shipping. These drums are durable, corrosion resistance and reusable. Drums can be ordered with removable lids to add or extract content.
AIC stainless drums will store distillate without losing potency, possibly indefinitely. They can be heated for easy transfer and filling.
FDA and GMP certified
UN rated for shipping
Long lasting and durable
These lidded drums are in GMP compliant pharma design are butt welded with no folds or crevices and therefore easy to clean without leaving any residues. Very low tare weight will come as a surprise, yet you can rely on maximum stability.
UN homologation for dangerous goods
Stable construction when empty or filled
Full automatic closure with the Jet-Ring closing system as option
Compliance with 94/62 EC
Butt-welded or seamed
Fully drainable
Inkjet item number or other ID on the body
Logo or product name on the drum
All drums delivered prewashed
Learn more about our Stainless Steel Drums