Screw Lid Drums for Cannabinoids
CurTec Plastic UV Safe Screw Lid Drums for Cannabinoids Storage and Shipment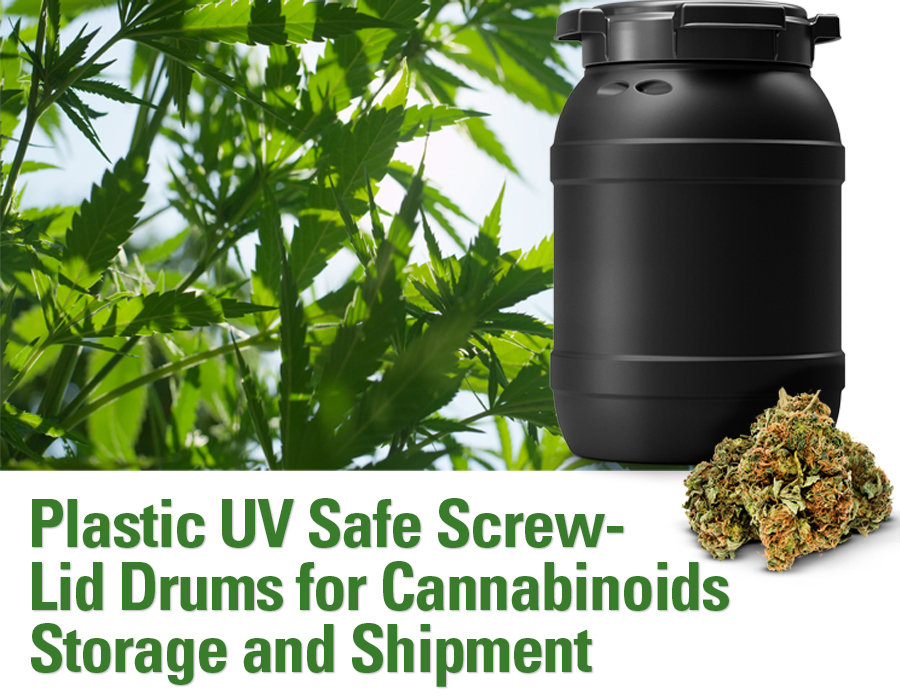 CurTec quality cannabis packaging provides offers high performance drums for storage and shipping. These containers give you are worry-free logistics and quality compliance assurance. CurTec is a GMP certified packaging company and all products are manufactured to relevant pharma industry standards including food safety, moisture vapor transmission, UV light and pharma grade plastics.
Worry-free logistics and compliance
CurTec's robust plastic drums and pails are easy to close and open. They protect from tampering and offer superior protection against impact throughout the supply chain. CurTec's iconic screw top drums, pails and jars can be customized with color and contribute to brand value.
Prevents Permeation of Odors
Features include:
Safe & Sanitary
No-Smell Airtight Closures
Re-sealable Lids
Recyclable
UN Rated
Lightweight
Sustainable
CurTec packs have been carefully designed and manufactured and are especially suitable for multiple use. The decision to use a CurTec container more than once is a responsible and sustainable choice.
Request a free sample and experience quality cannabis packaging first-hand!
Wide neck kegs are:
Water tight
Clean
Tamper evident
Food safe
Easy to handle
Robust & stackable
Reusable & sustainable
Made of HDPE
UN certified (1H2) for solids