CurTec Open-Head Containers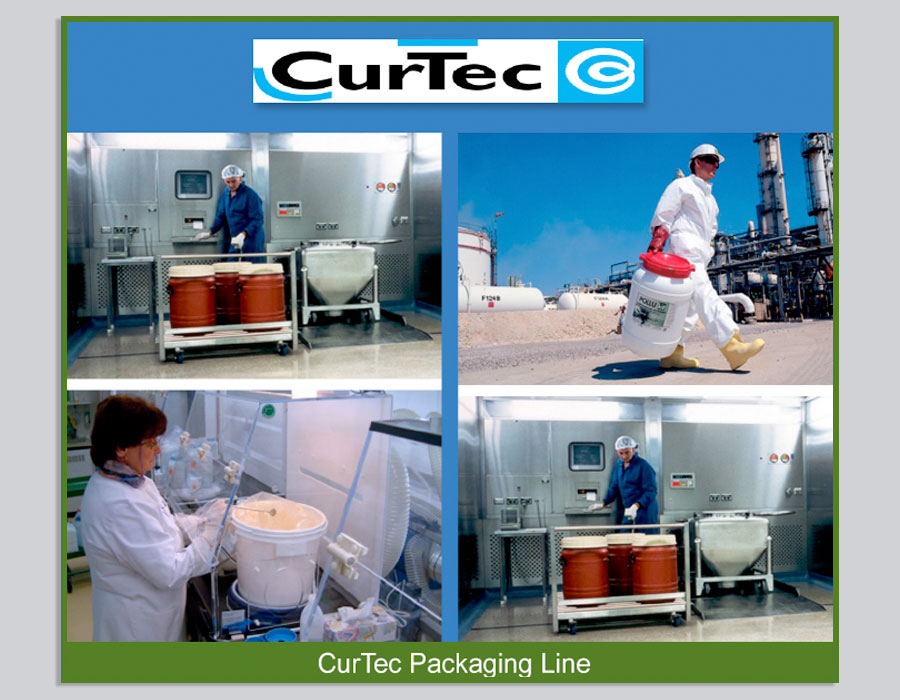 CurTec Packaging
Protect your valuable products against moisture, tampering and contamination.
Make sure your hazardous solids arrive safely at their destination.
CurTec packaging comply with food safety legislation.
Features and Benefits
Avoid Contamination
Our Hygiene Management System (HMS) assists in producing visually-clean packaging. CurTec is one of the first players in the market that has followed an HMS program and has obtained an HACCP certificate.
Prevent Tampering
Each packaging line has its specific tamper evident feature. Click Pack has a special push-in pin, Packo has a lid with a tear-off strip and drums can be fitted with a Compact seal.
Avoid Tablet Crush
CurTec containers are well designed and robust and protect precious contents such as tablets against impact.
Re-use and Re-cycle
All packaging products are manufactured of 100% plastic.
Avoid Caking – Keep Your Product Dry
Different types of screw lids ensure an air and watertight closure.
Moisture vapor transmission rates available on request.
Reduce Storage Space
Nestable drums, Click Pack and Duo Pack are nestable and take up less storage space in empty condition.
Support Your Image
High quality plastic packaging by CurTec supports your corporate image. Sizes vary from 300 ml to 110 liters with 32 capacities. Packaging can be customized with colors, labels, sleeves and printing.
Reduce Trial Time
Our quality assurance system assists you in validating our packaging for your products and to reduce trial time. All plastics comply with FDA regulations (21 CFR 177.1520) and meet the requirements regarding heavy metal limits (EC 94/62). The FDA has acknowledged our Drug Master File and assigned us DMF number 16388.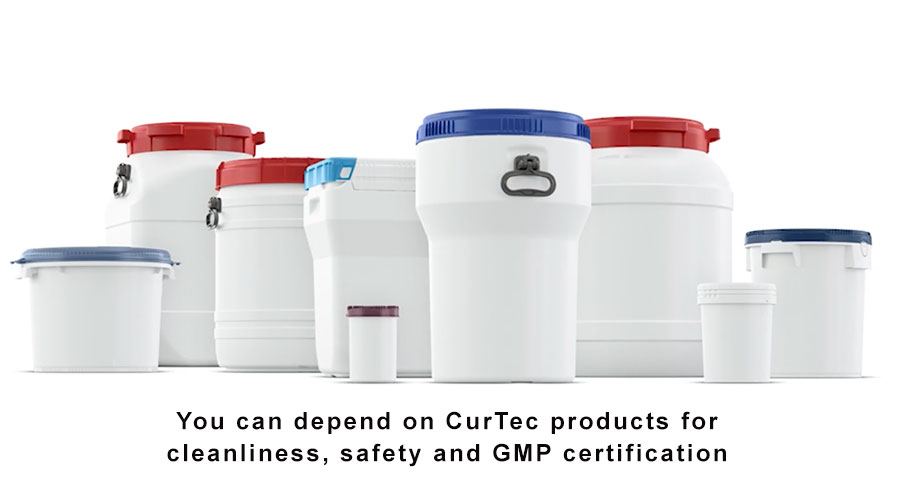 Learn more about our CurTec Open-Head Containers