CurTec Open-Head Containers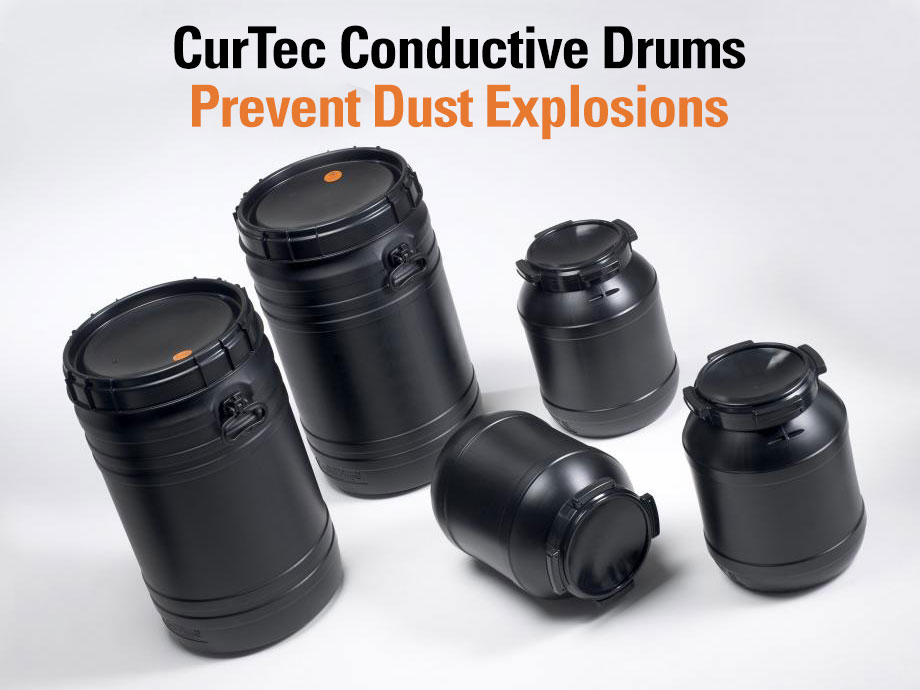 Additive manufacturers are turning to CurTec plastic conductive drums to make sure dust-related fires and explosions never occur in their facilities.
Dust explosions occur when an ignition source ignites combustible organic material that is fueled with oxygen in a closed atmosphere. This can happen inside a silo, process or storage container, or even in pulverizing or grinding process equipment. It takes only milliseconds for a violent explosion to occur and destroy an entire operation.
Excellent Alternative to Expensive Stainless Steel Drums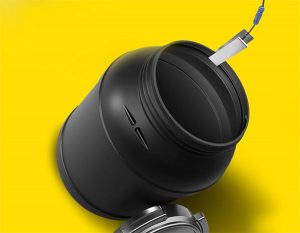 Many additive manufacturers are relying on portable bulk containers for the storage and transporting of combustible materials. Using grounded, conductive containers, processors avoid ignition during powder handling caused by electrical discharge. Stainless steel or metal is one solution but these drums are heavy and expensive. CurTec has developed a safe, secure and cost-effective alternative: plastic conductive drums.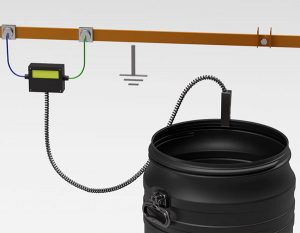 CurTec conductive drums eliminate the risk of ignition through electrical discharge and can prevent dust explosions to people, property and the environment. Keep your entire production facility safe and raise your customer's sense of security with CurTec conductive drums.
CurTec Conductive Drums
Plastic drums with screw lid closure for pharmaceuticals, specialty chemicals and food ingredients
Protect your valuable products against moisture, tampering and contamination
Make sure your hazardous solids arrive safely at their destination
Comply with food safety legislation
Product Information
All conductive drums have a surface resistivity ≤ 104 Ohm.
Maximum filling temperature is 70°C/ 158°F
Contents must have cooled to 30°C/ 86°F before containers can be closed and stacked
UN certificate available on request
MVTR declaration available on request
Water tightness declaration available on request
User manual available on request
All drums can be made tamper evident with application of compact seal # 7800
Below are the CurTec conductive wide neck drum sizes we carry. For information on other sizes or a custom application, contact your AIC representative.
75 liter Conductive Total Opening Drum (with handles)
Drum Product code: 6944
Capacity brimful: 79.5 Liters / 21.00 US Gallons
Capacity when closed: 75 Liters / 19.81 US Gallons
Hazardous material type: Solids
Packaging group: I – II – III
UN marking: UN/1H2/X95/S/–/NL/CURTEC-070063
Maximum gross mass (kg): X=95 Y=142 Z=213

26 liter Conductive Total Opening Drum
Drum Product code: 7026
Capacity brimful: 26.5 Liters / 7.00 US Gallons
Capacity when closed: 26 Liters / 6.87 US Gallons
Hazardous material type: Solids
Packaging group: I – II – III
UN marking: UN/1H2/X33/S/–/B/CURTEC 060141
Maximum gross mass (kg): X=33 Y=46 Z=74

15 liter Conductive Total Opening Drum
Drum Product code: 7015
Capacity brimful: 15.3 Liters /4.04 US Gallons
Capacity when closed: 15 Liters / 3.96 US Gallons
Hazardous material type: Solids
Packaging group: I – II – III
UN marking: UN/1H2/X22/S/–/B/CURTEC – 070048
Maximum gross mass (kg): (kg) X=22

6 liter Conductive Total Opening Drum
Drum Product code: 7006
Capacity brimful: 6.2 Liters / 1.64 US Gallons
Capacity when closed: 6 Liters / 1.59 US Gallons
Hazardous material type: Solids
Packaging group: I – II – III
UN marking: UN/1H2/X20/S/–/B/CURTEC -020001
Maximum gross mass (kg): X=20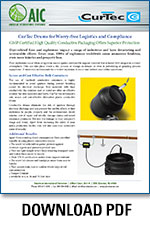 Learn more about our CurTec Open-Head Containers