CurTec Open-Head Containers
Screw Lid Containers for Storage & Shipping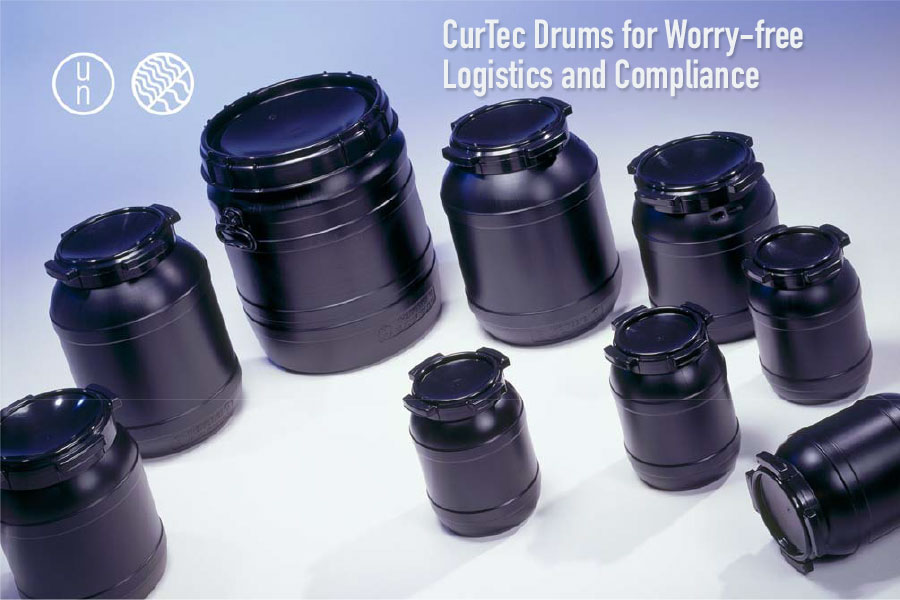 CurTec Plastic UV Safe Reusable Drums for Storage and Shipment
GMP Certified High Quality Packaging Offers Excellent Product Protection
Many chemicals and pharmaceuticals deteriorate under the influence of UV light. You can't switch off the sun, but you can add SPF to packaging. UV safe drums offer a barrier against light with wavelengths between 200-400 nm (UV).  
The Most Water Tight Plastic Container in the Industry keeps product integrity at its Best
Reusable drum with long lasting durability
Easy screw on/off lids for safe and easy opening and closing
FDA and GMP certified to keep your organization in compliance
UN rated for solids and pastes
From Farm To Processing, CurTec Airtight Closure Drums Maintain Product Purity
CurTec GMP certified products are manufactured to pharma industry standards including food safety, moisture vapor, UV light and pharma grade plastics. CurTec's robust plastic drums and pails are easy to close and open. They protect from any form of tampering, and offer superior protection against impact throughout the supply chain.
CurTec Drums Prevent Permeation of Odors
General information
All black kegs offer complete protection against UV-light within the 200-400 nm range
All kegs are made of food grade material
All kegs are air and watertight
All kegs can be made tamper evident with application of Compact seal (7800)Maximum filling temperature is 175°F
Contents must have cooled to 85°F before kegs can be closed and stacked"
Learn more about our CurTec Open-Head Containers